GET-YOUR-WEBSITE-DONE
Bring your Vision to Life for your Service Based Business
A step-by-step process that creates a done-for-you professional website in 6 weeks!
PROGRAM BEGINS JANUARY 11, 2022. LIMITED TO 10 PEOPLE. This one-time only pricing of $780 includes a completed website.
ARE YOU READY TO HAVE A PROFESSIONAL WEBSITE FOR YOUR SERVICE-BASED BUSINESS SO YOU CAN START BOOKING NEW CLIENTS?
Maybe you've been thinking about a big fancy site, but it feels too daunting and you just want to get the content completed, and get something up.
Or maybe you could go in a thousand directions, but just need to start somewhere so you can have a presence on the web, be found, and have your inbox start lighting up with scheduled appointments.
I get it!
Like me, you might have been on websites that feel overly complicated with too many call-to-actions and people just don't know where to go or what to do. I can now tell you that clarity, confidence, and having a website DONE is far more important than over-the-top intricate pathways or not having anything at all because you're stuck in confusion.
If you're tired of dealing with lack of clarity, not knowing what direction to take the look and feel of your site in, feeling invisible in the sea of websites online, or not even having any presence… and you're done with not ever finishing the project and putting your website domain on your business card, I want you to know there is another way to get-your-website-done and it starts HERE.
Imagine finally having that simple website done in a matter of weeks that will start booking clients in your sleep!
You get to create the freedom of the life you long to live for by getting that website looking professional with complete content, visual branding, and easy ways to receive clients.
Introducing…
GET-YOUR-WEBSITE-DONE
An online course that brings together years of understanding as a web designer and brand mentor the most powerful lessons and strategies into a step-by-step process that guide you to the content, structure, visual design…
AND I will build a done-for-you simple responsive self-hosted WordPress website based on what you are creating in the course – all done in just 6 weeks!
View the checklist of
"WHAT'S INCLUDED IN YOUR DONE-FOR-YOU WEBSITE" 
1
Week One:
Brand Vision
CORNERSTONES OF CONTENT & MESSAGING
✓ Branding 101
✓ Message Clarity
✓ Ideal Clients & Niche
✓ Navigation + Structuring
2
Week Two:
World of Web
GETTING YOU VISIBLE IN THE WWW
✓  Domain selection
✓ Setting up self-hosting
✓ Themes/templates
✓ "Wire framing" your content and sections
✓ Creating the project scope
3
Week Three:
Your Brand Type
ILLUMINATING YOUR TOP BRAND ARCHETYPE
✓ Identifying core values
✓ Discovering where and how your archetype affects your overall website and brand
✓ Visual branding preparation
4
Week Four:
Visual Styling
FONTS, COLORS, STOCK, TEXTURES… OH MY!
CREATING IMAGERY FOR YOUR SITE
✓ Color scheme to match your goals
✓ Stock photos and clip art 101
✓ The best design-bling resources
✓ Locating + choosing attractive web-based fonts
✓ Textures and overall styling
5
Week Five:
Launch Prep
WRAPPING UP DETAILS, TESTING, FINAL ORGANIZATION
✓ Completing copy writing
✓ Wrapping up photos for welcome and about pages
✓ Accountability for content and homework creation
✓ Guided visualization
6
Week Six:
Celebration + Share
CLOSURE PARTY, NETWORKING, & SOCIAL MEDIA
✓ Celebrating completion
✓ Launching your website
✓ Sharing on social media practices
✓ Visibility Roadmap
And… the bonuses!
✓ The Art of the Shameless Sacred Selfie Guidebook (ebook)
✓ The Stock Image Rolladex (access to 40 free imagery resources)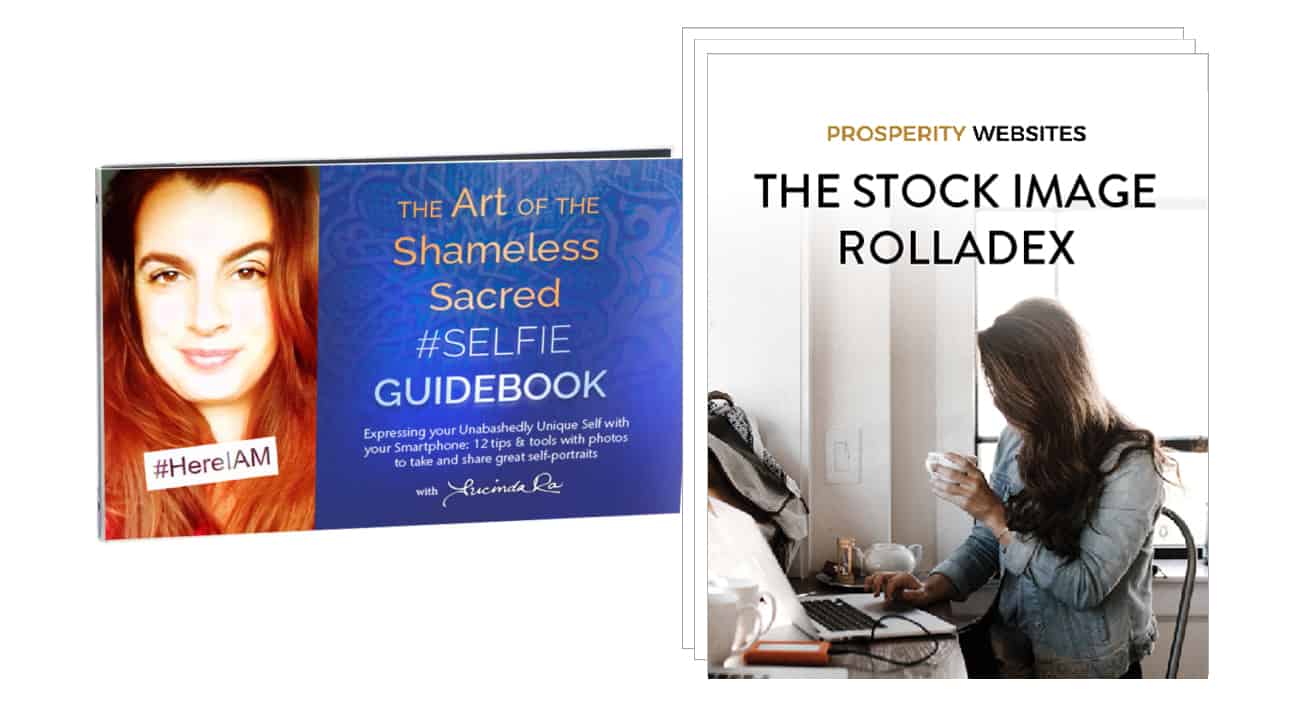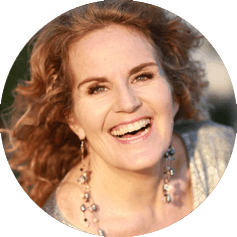 "Creating my new site with Lucinda Rae from start to finish was a dream come true. I am beyond happy with our collaboration and highly recommend all of her services."

— Stephanie Dawn, Sacred Business Coach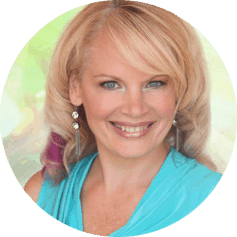 "Deciding to work with Lucinda was one of the best business decisions I've made."

— Paula Houlihan, The Money Alchemist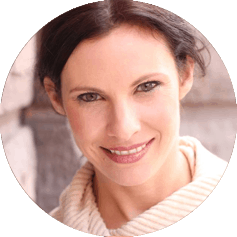 "If you want your true essence to shine in the virtual world, Lucinda is your girl. You will not be disappointed."

— KimberlyRiggins, Author & Coach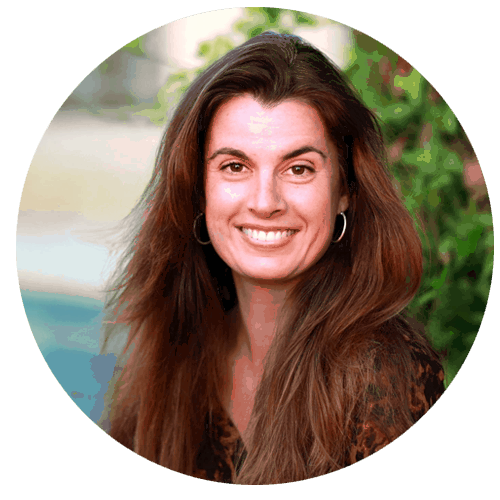 Hi there, I'm your guide Lucinda!  
At some point in my one-on-one branding and website boutique agency business of 15+ years, I realized I was ready to leverage my time and create more websites for more people. I found working directly with clients, one of the biggest pieces to their success was having me keep them accountable for getting their website done. Now I'm excited to change lives to help others do that in bigger ways!
My websites have helped dozens launch their brands into the world so they can start sharing the genius they are, attract their ideal clients, and create the lifestyle they long for! 
Not only do I have a passion for sharing good design practices, but more importantly the principles that allow you to move beyond perfectionism and just get it done with a professional website (a lot like this one you're on!) – that thing that doesn't always easily happen on your own!

ONE PAYMENT OF
$997
$780
(Beta pricing for this first course-only.
LIMITED TO 10 ONLY. One-time payment; best value.)
✓ Complete GET-YOUR-WEBSITE-DONE Course
✓ Weekly Training
✓ Weekly Live Q & A Sessions
✓ PDF Course Downloads
✓ 1-page responsive website, done-for-you
TWO PAYMENTS OF
$527
$400
(Beta pricing for this first course-only. LIMITED TO
10 ONLY. Payments are spaced one month apart.)
✓ Complete GET-YOUR-WEBSITE-DONE Course
✓ Weekly Training
✓ Weekly Live Q & A Session
✓ PDF Course Downloads
✓ 1 page responsive website, done-for-you
Please note: enrollment in this 6-week program includes the program and a simple one-page designed website. 

You will be responsible to produce your own photos or stock photography and related licensing, hosting fees, and SSL certificate as you chose. These additional costs typically ranges between $120-200.
Date begins the week of November 11 and wraps up the week of December 16. (Trainings and Q & A calls are recorded so if you miss a class you can promptly catchup.)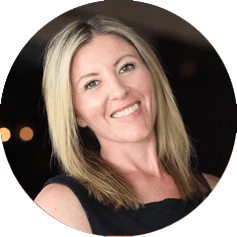 "My website is absolutely perfect, on every level! I Love the simplicity, and the layered feel to it all. You are such a talent and gift, thank you."

—Asia Warren, Transformational Coach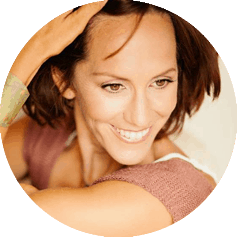 "I appreciate your expertise with visual branding, beautiful photos, your guidance early on, patience, dedication, marketing materials, and website construction!"

— Sonia Reece, The Urban Shaman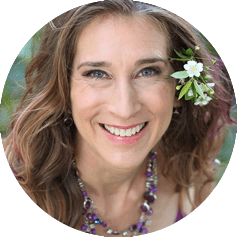 "I have gotten dozens of people telling me how beautiful my website is and wanting to know the genius behind it. I have told each and every one them: I have Everyday Goddess, Photographer, Graphic Artist and Website Designer extraordinaire Lucinda Rae to thank for my wonderful new website. I am thrilled beyond words about it. Lucinda is so easy to work with; she is truly the most gifted photographer and graphic artist I've ever had the pleasure of working with. She gets me, my vision, and made it come to life seemingly easily and effortlessly."

— Dr. Mary Pritchard, Ph.D.